The fourth edition of my Non-Album Tracks series, in which my enthusiasm for writing intro blurbs slowly wanes…
Red Hot Chili Peppers – 'Soul to Squeeze'
B-Side to:
'Under the Bridge' [1992]
Also available on:
Coneheads [Soundtrack - 1993]
'Soul to Squeeze' [Single - 1993]
Greatest Hits [Compilation - 2003] 
If my now fairly hazy memories of watching MTV back in the early 1991/1992 are accurate the channel had only about 10 videos which were all constantly in rotation. Half of those were singles from Guns N' Roses' Use Your Illusion albums. There was 'Smells Like Teen Spirit', 'Losing My Religion' and Pearl Jam's 'Jeremy'. And then there were these two: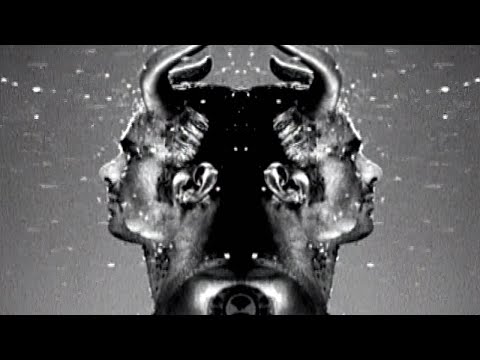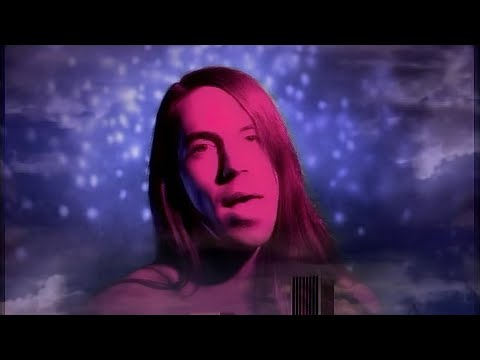 I always enjoyed the first. It was wild, wacky, funny. As for the second one: whenever it came on, I always got depressed. Nothing to do with the lyrical content or the themes or anything. Of course not: nine-year-old me didn't know/care about heroin abuse. No. Nine-year-old me found the song just so slow and boring. I usually changed the channel before that single shot of John Frusciante's intro ended (at that age, 30 seconds is an eternity).
But anytime I got past the intro, I almost always stayed watching till the end. I liked the bits with Anthony Kiedis hanging out on the streets of L.A.  I was a bit perplexed, but intrigued by the shots of Flea hanging out literally under a bridge. Then it kicked off towards the end and Kiedis was running in slow motion towards the camera and it looked cool. Then it ended back on Frusciante and I'd kind of forgiven him at that point. I'm sure the quality of the song had a lot to do with it.
The video for 'Breaking the Girl', another Blood Sugar Sex Magik single, made an impression on me too, but it wasn't nearly as omnipresent. Then Frusciante left. They kind of disappeared off my radar. I don't really remember experiencing the Dave Navarro era stuff, with the exception of the animated video for their cover of 'Love Rollercoaster'.
It wasn't until Frusciante Jesused back that my awareness of them returned. I think this was the case for most of the world. The Californication album was massive. It was everywhere. This coincided with me getting my first proper instrument (a bass guitar) and was integral in my musical development. A couple of years later, the superior (yes, I said it) By the Way appeared and they were still everywhere. And all this time they were touring like crazy. It seemed like they were playing in Ireland every single summer. Stadium Arcadium appeared in 2006, but by that point, people's enthusiasm for them seemed to have waned. Which is unfortunate, since Stadium Arcadium is a damn good album. Then they took a break, Frusciante has since left (again). Their next album comes out later this year.
Where does 'Soul to Squeeze' fit into this? Well, the song was recorded during the making of the Blood Sugar Sex Magik album, as chronicled brilliantly in the film Funky Monks. [If you're into music at all, even if you're not that into the Chili Peppers, I highly recommend watching it. It's absolutely brilliant - mainly for all the Frusciante-related bits. These are mostly him talking like a crazy starchild, but also bits of musical brilliance. Like this.] It was the b-side to 'Under the Bridge', but then got "upgraded" and was released as a single, due to its inclusion on the soundtrack to Coneheads.
They made a video for it too: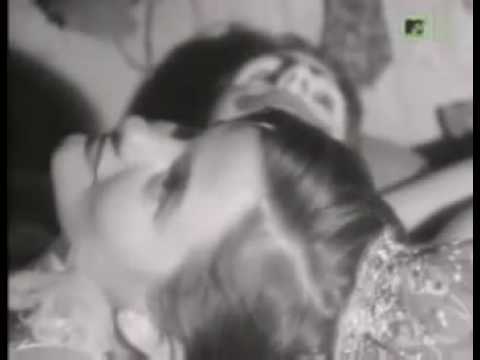 I have vague recollections of seeing the video back then – the image of Kiedis's head covered in snakes is a fairly arresting one. But it certainly didn't lodge itself in my consciousness like the ones above. Is this the song's fault? I wouldn't like to think so, because the song is absolutely brilliant. Perhaps nine-/ten-year-old me thought it was too slow and boring? It just wasn't immediate enough?  The intro to 'Under the Bridge' is 30 seconds long – this one's 45.
Perhaps, with 'Under the Bridge' and 'I Could Have Lied', they felt they'd filled the album's soft/slow/ballad quotient – and this is why they left it off? I have a feeling decisions like these were because, Frusciante, although clearly an exceptionally gifted player, didn't have much sway in the band at the time (evident in the documentary).  The reason By the Way turned out so well is because Frusciante is all over it: the lush arrangements, the melodies, all those harmonizing vocals. Of course nine-year-old me would have hated By the Way. But who cares about him?
18-year-old me knew By the Way was great, just as 18-year-old me was able to recognize the seeds of that greatness in 'Soul to Squeeze'. True, there are no Frusciante vocals – but it doesn't need them; it's very much a "solitary" kind of lyric. And it is much too sparse to be considered lush – but again, the sparseness suits it. But the melody: that's there alright. The guitar parts chime and jangle and weave around unintrusively. That's when they're present – for a significant parts of the song they aren't there. The bass carries the song, bouncing throughout while staying grounded. There is a very subtle mellotron (?) part which comes in the latter half of the song, adding texture. And the ever-dependable Chad Smith holds the fort.
I know fans of the band (in the early nineties) probably would have preferred to hear them doing their louder funkier more in-your-face rap-type 'Give It Away' thing. And I understand that – it's a lot more instant; a lot more fun. But 'Soul to Squeeze' is just on a higher level. Even though it's much more restrained, it achieves so much more.
It will be interesting to see how this year's new, Frusciante-less album will fare. Will his influence outlast his presence? I hope so.